From the mouths of pups
Our Blog
August 8, 2017
Employee Profile: Hudson
Hudson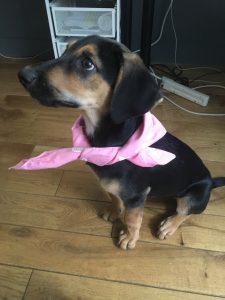 Introducing our Assistant to the Associate Director of Operations, Hudson! Hudson is an 11-week old mutt rescue from Tennessee whose favorite pastime is chewing on everything. Hudson is excited to be joining the Ripple family and learning from his colleague and mentor, Ziggy, where they oversee operations and maintain a productive and harmonious atmosphere.  Hudson looks forward to employee training and his presence on our social media platforms.
Though Hudson spent his first day sleeping on the job, he has a promising future keeping employees motivated. Hudson is in training now, but much like Ripple Media, he will grow colossally. Welcome to the team, Hudson!
Give Ripple
a try
today
Enter in some basic information and someone from our team will be in touch shortly!